The Pods integration is a 3rd party tool that polls participants during a webcast. This tool works with affiliate integrations to track polling data during a live event.
Where to Access Pods Data Report
Compatible Webcast Tools
Currently this tool is only compatible with the following LCvista integrated Provider. As this list grows, LCvista will work to ensure the functionality exists within our system.
Setting up Pods
To set up this integration, start by selecting the Integration Providers link from the left sidebar menu, under Organizations.
This link directs you to the Integration Provider Configurations page. with a third tab available for the Pods integration.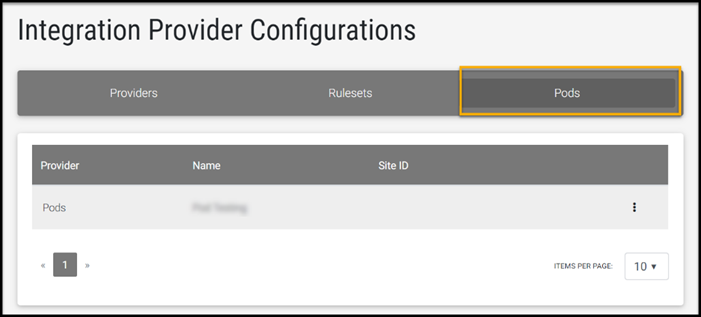 Take note of the following items before you begin integrating this third-party polling tool::
1. Ensure you have your webcast credentials added for the compatible Webcast Provider; at this time, the only compatible provider is Adobe Connect.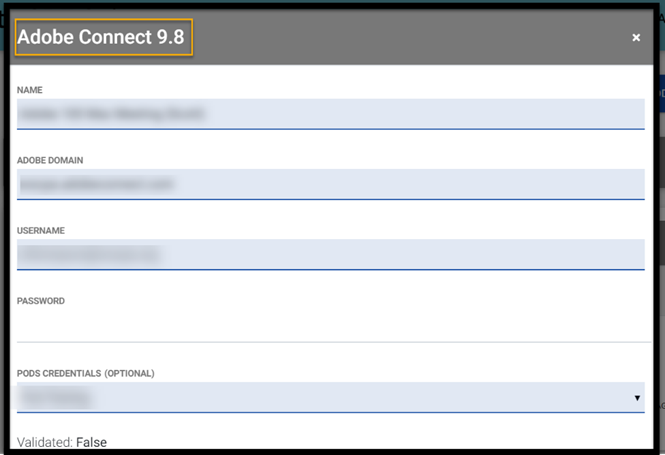 2. Set up your Pods credentials using the Add option available and supply the requested information. Once this has been validated and submitted you can move forward with setting up your webcast event.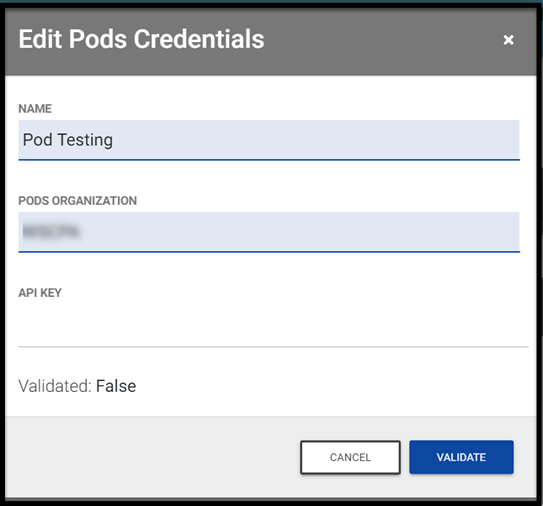 For more information on setting up webcast events, please refer to our articles on Adobe Connect and Integrations.
Pods Data Report
Once a webcast has taken place that has used the Pods Integration, you will have access to a new Pods Data Report.
The Pods Data Report is the output of the polling information provided by the Pods tool. This information is untouched by LCvista.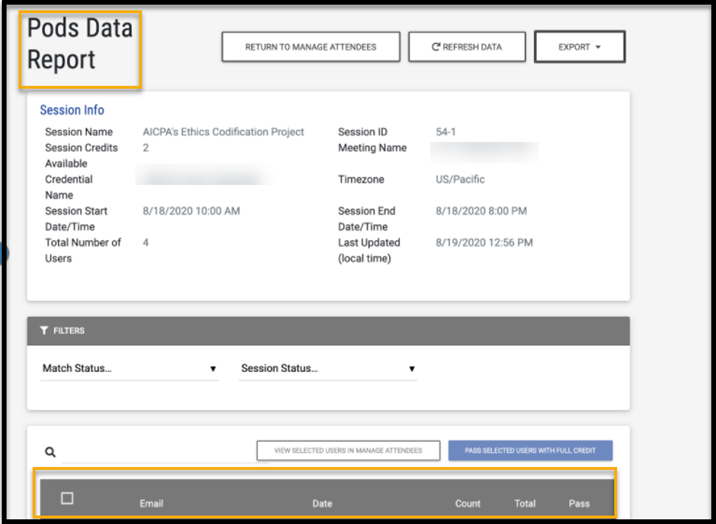 Similar to the Raw Data Report, LCvista has made the email address editable on this report. We have made this field editable because we understand there may be circumstances which require you to adjust a professional's entered name to match that of the account which resides in our system.
Where to Access Pods Data Report
Once a webcast has taken place that has used the Pods integration, you may access this report through Manage Attendees. Search for your program and session ID. Those events which have webcast integration and Pods enabled will see the Pods report available from the Export Data drop down at the top right of this page.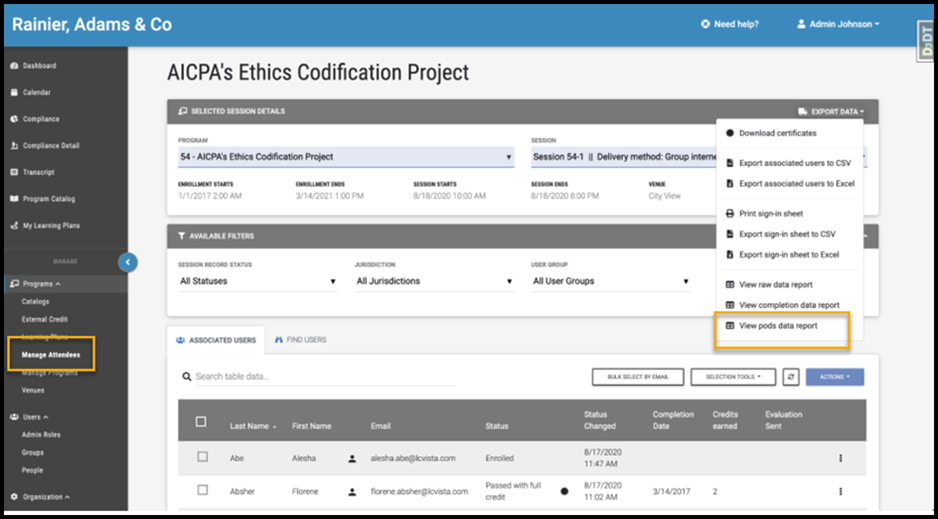 Selecting this report will navigate you into the Pods Data report, where you can review the attendance details of each participant. Similar to the Webcast Completion report, you will have access from this page to review the polling responses returned and pass the appropriate individuals for credit.